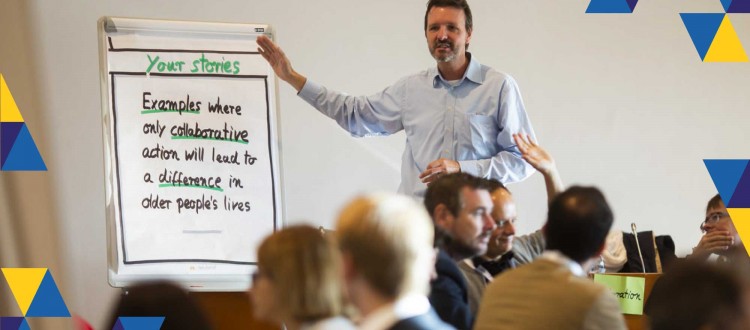 Call for poster presentations is open
We are happy to announce that the Call for poster presentations is open for submissions.
The AAL Forum 2019 provides an opportunity to present your latest results or ongoing research project in the AAL sector to the expected 1,000 conference participants. The format this year is a digital poster to be presented orally. The presentation may last up to 10 minutes and should correspond to one of the 6 thematic areas of the AAL Forum 2019.
Presenting at the forum is a brilliant way of informing other delegates and stakeholders about how you are helping to change the way older people use technology to stay healthy and independent for longer. In previous years, presenters have received notable feedback during and after the event from various stakeholders and end users.
Furthermore, it is an excellent way to make your mark at the forum whilst fully immersing yourself in the rest of the event's workshops, plenary sessions and networking opportunities.