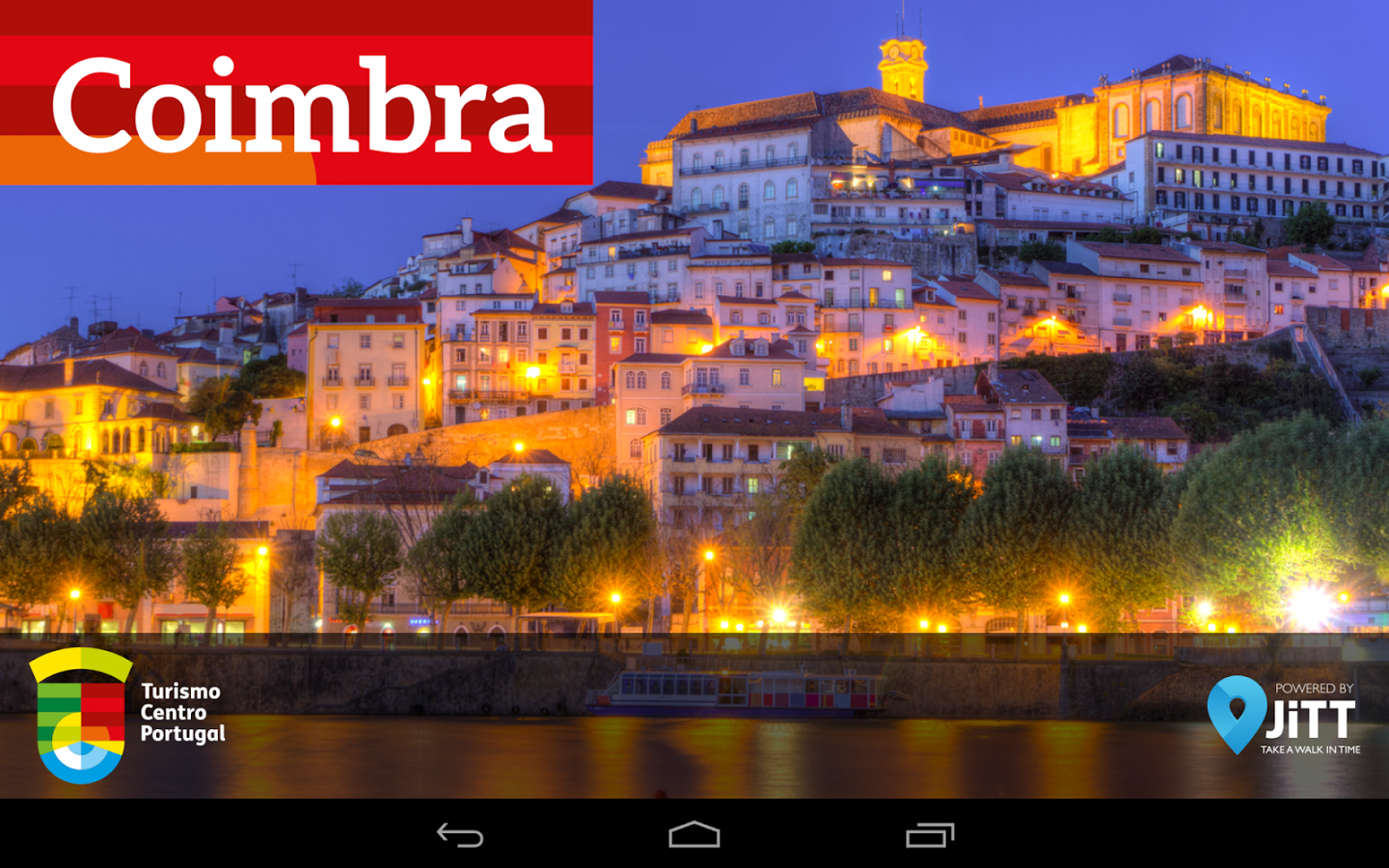 Download the "Coimbra City Tour" app
To help you explore Coimbra to its full potential, the AAL Forum 2017 recommends downloading the app 'Coimbra City Tour', and invites you to discover the city.
The easy-to-use app is provided by the Central Portuguese tourism board and transforms your smartphone or tablet into a tailor-made, customisable audio tour. Simply add your available times and interests into the app, and the guide will create a route to match your requirements.
It will work easily around any spare minutes you have outside of the AAL Forum and will offer the best options available to you, taking into consideration opening and closing times of monuments and where you wish to begin and end your tour.
If you are worried about revisiting places, the app allows you to easily delete sights from the route. Likewise, if there are any specific sights you have in mind that you wish to visit you can simply add it in and the app will quickly recalculate your route.
With a busy AAL Forum ahead and with little time to meticulously research and plan when and where you wish to go, the Coimbra City Tour app takes away this stress and allows you to fully enjoy what the city has to offer. It even provides audio descriptions and quirky tales of the city's history so you can fully immerse yourself in its charm – so no need to laboriously flick through pricey guide books.
Additional features:
Offline maps
Points of interest
Teasers
Useful information – WiFi spots and ATMs
Written content and text of the audio stories
Sight contact details
Public transport information
The app, powered by JiTT.travel is available on Android and Apple devices and is free to install. Or download now using the QR code below: