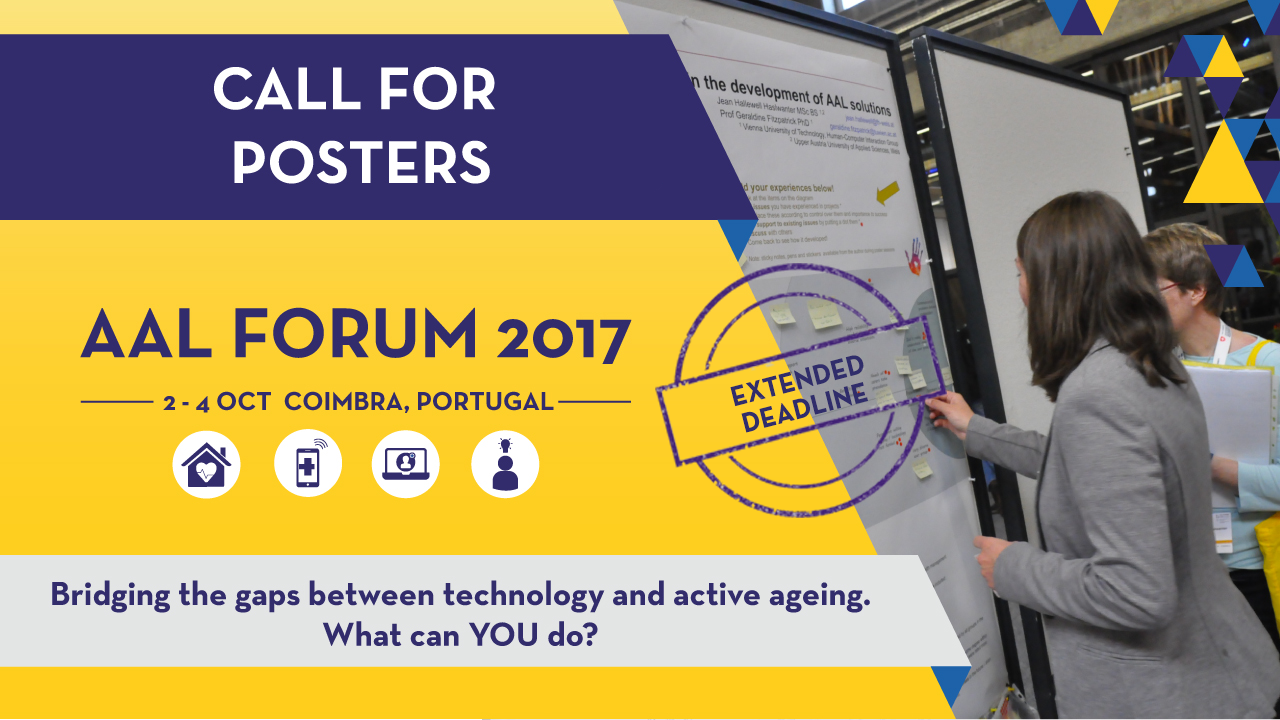 Poster deadline extended for one week
The final call for poster submissions has been extended for one more week so don't worry, you have until the 22nd August to submit your idea for a poster – and what a fantastic opportunity to present at this year's AAL Forum it is.
Be right amongst other authors and participants as you present your work to likeminded colleagues and captivated investors at one of the largest forums on tech solutions for active and healthy ageing. Not only are posters at the AAL Forum a great opportunity to present complex research in a more digestible format but as you do you can share ideas, engage in interesting discussions and discover other interesting research concepts.
Your poster will be grouped under one of four main topics:
AAL's Contribution to the European Strategy on Active Ageing
Deployment of AAL Solutions: Innovative Financial Models
Increasing the Adoption of AAL Solutions
Enhancing the Impact of AAL Projects
Each thematic area proposes some topic suggestions for posters. To find out what these are, and to read more about the four AAL overarching themes, click here.
This deadline is not for your final poster, but for you to submit your initial poster plans and ideas. The result of your application will be sent to you via email, when you will also receive the guidelines to submit your final poster.
Remember – you must submit your poster electronically at: https://www.aalforum.eu/programme/call-for-posters/ by 22nd August – so hurry, we don't want you to miss out!