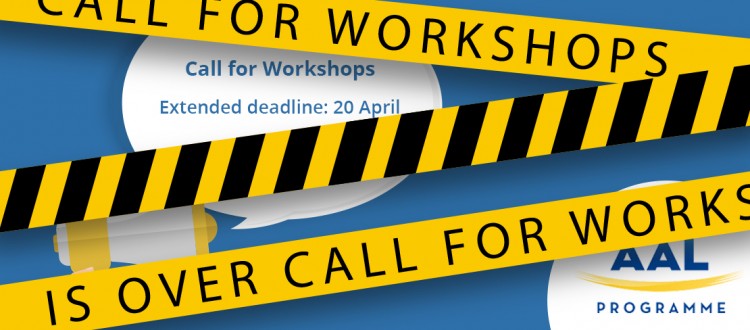 CALL FOR WORKSHOPS IS OVER: THANKS SO MUCH TO ALL PARTICIPANTS
The call for workshops for the AAL FORUM this year is over. Thanks so much to all of you for your contributions that will allow us to bring the most interesting  sessions to configure an outstanding event.
The AAL Forum 2018 will be showcasing some amazing technology, addressing this year's main topic – "AGEING WELL IN THE DIGITAL AGE: A growing community of change makers". The thematic areas are:
Theme 1: DEMAND-DRIVEN TRACK: REGULATED MARKETS

Theme 2: LIFE AFTER AAL – ENSURING AAL SOLUTIONS GETTING TO THE MARKET

Theme 3: BUSINESS TO CONSUMER MARKET: THE SILVER ECONOMY DIMENSION

Theme 4: AAL-RELATED ECO-SYSTEMS

Theme 5: OPEN FOR SUGGESTIONS
We have received more than 50 proposals. This high number reflects the great interest that these workshops represents for the AAL community.  And it also poses a challenge to the Programme Committee to select now the best sessions that will configure the final event. We have scheduled 24 workshop sessions in total. Good luck to all participants!
Regarding the thematic areas, apart from the Theme 5, the other two themes that have received a higher number of proposals are Theme 2 and Theme 4. Therefore, we expect to have a good set of real experiences and good practices guiding the AAL project participants in the next steps to be done after an AAL project has finished. The aim is to ensure that the project results are deployed and can bring AAL solutions into the market, independently of the different application areas, such as living and building, mobility and transport, education and training, …