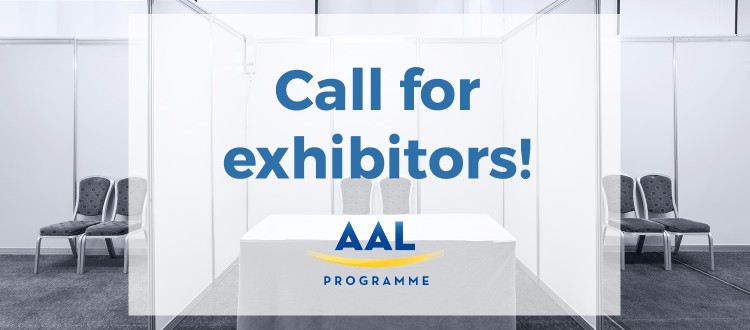 Call for exhibitors open!
The AAL Forum is an unmissable opportunity for exhibitors to showcase new technological advances and innovations in the field of active ageing to potential investors, other SMEs, industry and the research community.
The forum guarantees all exhibitors two full days of exposure to industry stakeholders who are looking to get their hands on the next big thing and invest in solutions designed for active ageing.
Your stand at the forum is your stage. It is an excellent way to attract these potential buyers and investors with interactive demonstrations. This face-to-face approach is the perfect platform for you to explain, present and answer questions in detail, in a relaxed environment.
As well as giving you this opportunity with investors, an exhibition booth will also allow you to meet other developers, scientists and end-users who will be eager to share their opinions, compare innovations and learn about how we perceive and manage an ageing demographic in the digital age.  
Exhibitors are also able to play an active role in the programme of interactive workshops that takes place over the course of the forum. This will give you the opportunity to place your ideas at the heart of the ageing agenda. 
The AAL Forum has been greatly commended by previous exhibitors as a "buzzing event" that excellently promotes tomorrow's innovations for the ageing population and helps create those important networks, collaborations and promising friendships within the AAL community.
Booths are available to both projects with a product or an idea that aims to tackle the gap between technology and ageing, as well as to businesses that have experience or looking to ground themselves in the industry.  
Registration for booths is NOW OPEN and early bird prices are not to be missed!
The exhibition hall at the Euskalduna Conference Centre is a beautifully modern and spacious location to exhibit your new innovations. With floor to ceiling windows that span nearly the complete length of the hall, natural light floods the room and doors open up into the balmy Spanish sunshine.
Register HERE, now!
Deadline: 31st August