WHY COIMBRA?
The Centro Region of Portugal, with Coimbra as a strategic core, is one of 74 reference sites for active and healthy ageing (EIP-AHA), recognised by the European Union and the first one in Portugal (3 stars reference site); which means that senior citizens have access to better social services and healthcare, as well as new innovative products, services and tools in the AHA field. This distinction is the result of an unique ecosystem which is conducive to the development of best practices in the healthcare associated with active and healthy ageing, founded on the axes of Education/Innovation/Research.
The Centro Region of Portugal offers a health hub in Coimbra, which concentrates resources, professional competence and quality services. This highly differentiated core is based at the Coimbra Hospital and Universitary Centre (CHUC) and University of Coimbra working in close collaboration with the regional health network and charities administered by the Regional Health Administration of Centro (ARSC).
In relation to social assistance for its senior citizens, the Coimbra Municipality has been developing projects that promote the well-being and quality of life of the elderly population, such as: Elderly Georeferencing (to identify the location of the elderly and to assess the degree of risk); Household Telecare (to increase security and combat loneliness among the elderly through a permanent call center); and A Table for the Grandparents (to ensure that elderly people living in isolated conditions and/or with low incomes get the meals they need at weekends and holidays).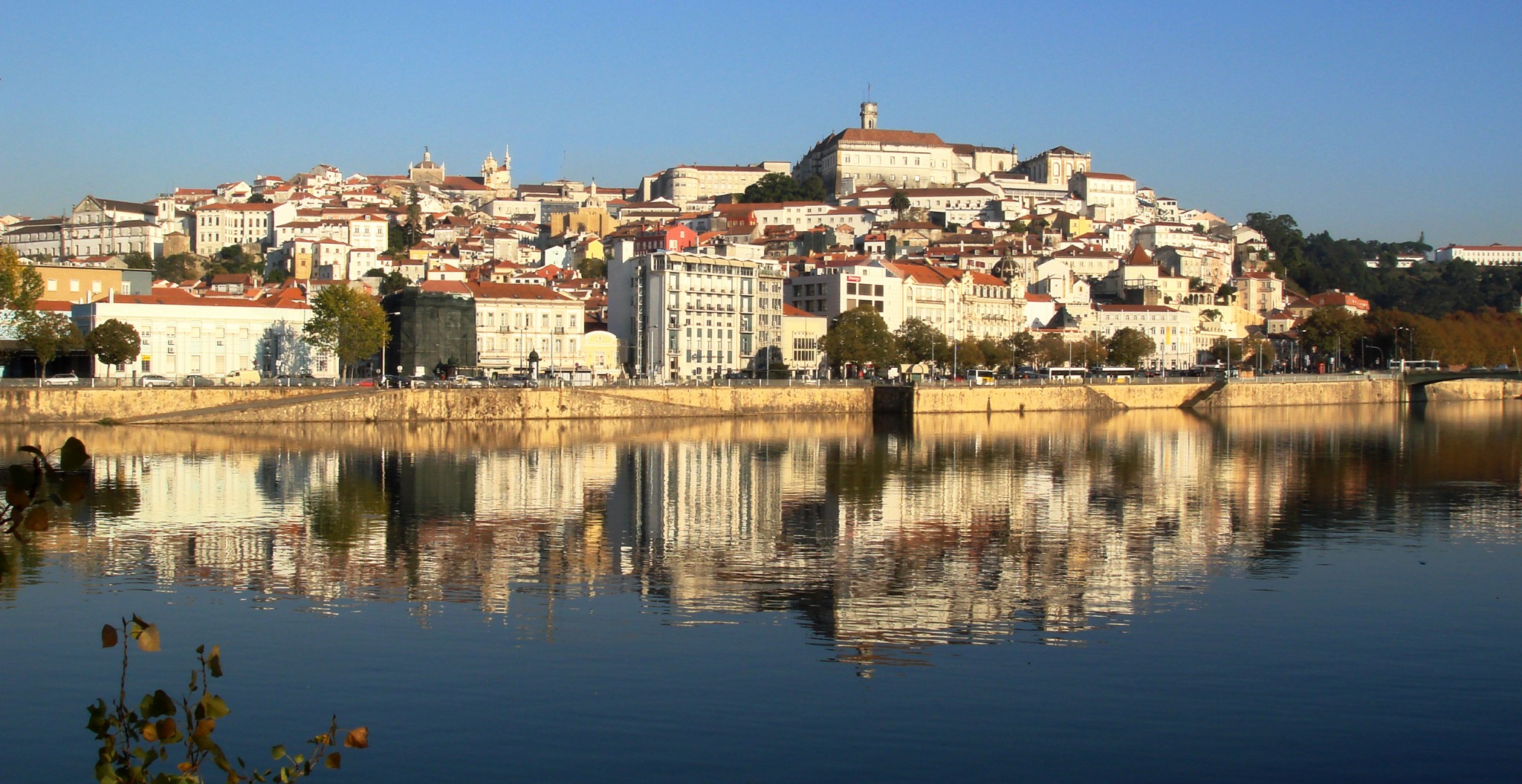 Besides being equipped with an excellent network of health centers and hospital units which stand out in the field of assistance and medical care, Coimbra also stands out in the area of technological innovation. The robustness of programs in the technology transfer domain for supporting the elderly, created within the business environment associated with the Instituto Pedro Nunes and BIOCANT business incubators, is to be emphasised. Are developed here innovative products for the promotion of active and healthy ageing, in particular the functional independence of the elderly and their involvement in health management.
ABOUT COIMBRA
The Centro Region of Portugal offers a unique ecosystem for the development of good healthcare and social practices in active and healthy ageing.
Coimbra is, at the moment, a cosmopolitan, modern, innovative city with very attractive cultural and sportive activities, where the material and immaterial heritages come together in perfect harmony. Globally recognized with the award of World Heritage by UNESCO, the city gained a new status and became a destination even more attractive. Named by the foreign press as a "hidden gem of Europe," Coimbra is now a place increasingly sought and desired by tourists, where cultural events and social life flourish day by day, drawing the attention and also capturing the interest of numerous tourist and Cultural investors who, increasingly, are focused on Coimbra.